Recurring subscriptions and keeping up with them can not only be a headache but also a significant long-term cost to your business. This is especially true when your software is vital to your daily work, and you have many users. Now, managing your dictation and transcription costs are made easy. No more factoring in a one-to-two-year subscription renewal into your spending forecast or remembering until the day it pops up on your phone as a reminder. Olympus Dictation Management Software is a one-off cost with no subscription required for the life of the release. Whether you are an author or a transcriber, you only pay for one license for one user. Not only that, but your updates are free for the lifetime of the software release. This includes the most recent 7.4 offering a secure audio-conferencing recording solution for applications such as Microsoft Teams, Zoom and Cisco Webex.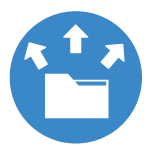 FLEXIBLE, AUTOMATIC FILE ROUTING WORKFLOW
Dictation files are automatically sent to predetermined destinations via network server, email, or FTP using either WIFI, LAN, or a USB connection. Transcribed documents are returned with ease to the original authors.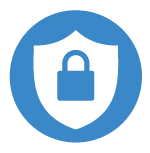 TRUSTED DATA SECURITY THROUGH STANDARD OLYMPUS ENCRYPTION
An instant 256-bit file encryption with DSS Pro-Format secures your dictation and ensures only authorized listeners can access it. Customizable backup feature allows trusted storage of your files and protection against accidental data loss.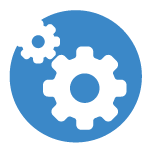 SEAMLESS INTERFACE TO SPEECH RECOGNITION
Fully compatible with Nuance Dragon Speech Recognition software, ODMS seamlessly integrates and allows ease of transcription, further decreasing transcription time.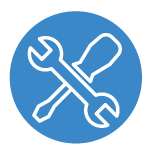 QUICK INSTALLATION AND CONFIGURATION
The New Start up wizard creates a fast and easy process that will get your organization running quickly. It will guide you to set-up your network, shared file folders and/or e-mail settings to route your dictation files to meet your needs.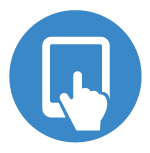 VIDEO CONFERENCE AUDIO RECORDING
Easily record the audio from your web conferences in DSS format, keeping the file size manageable for simple storage, transcription and sharing. DSS Pro files can be secured with 256-bit encryption, to keep sensitive information safe. Learn More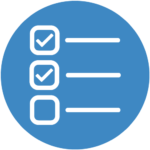 ADDITIONAL FEATURES
• Creates wireless workflow with DS-9500 device.
• Open support for different file formats such as MP3, WMA and WAV.
• 256 bit file encryption with DSS Pro audio codec.
• Automatic back-up adds extra protection against accidental data loss
• Scalable solution for small and large offices using standalone or workgroup modes.
• Concurrent licensing. One user, one license. Install on as many different PC's you personally use.
• Central administration via a browser with the Web SCP*. Hardware and software can be centrally managed in a web browser. Individual user configuration is easy to manage. *Available as a separate purchase
Share