Mobile Dictation with the DS-9500 / DS-9000
Mobile dictation, secure file management, fast sharing. Your professional mobile dictation solution
You decide when, where and how you dictate. Two microphones ensure flawless speech quality in every situation. Use WiFi to share your files from the DS-9500 (Does not apply to DS-9000) Enjoy greater efficiency and more time for the things that are important to you.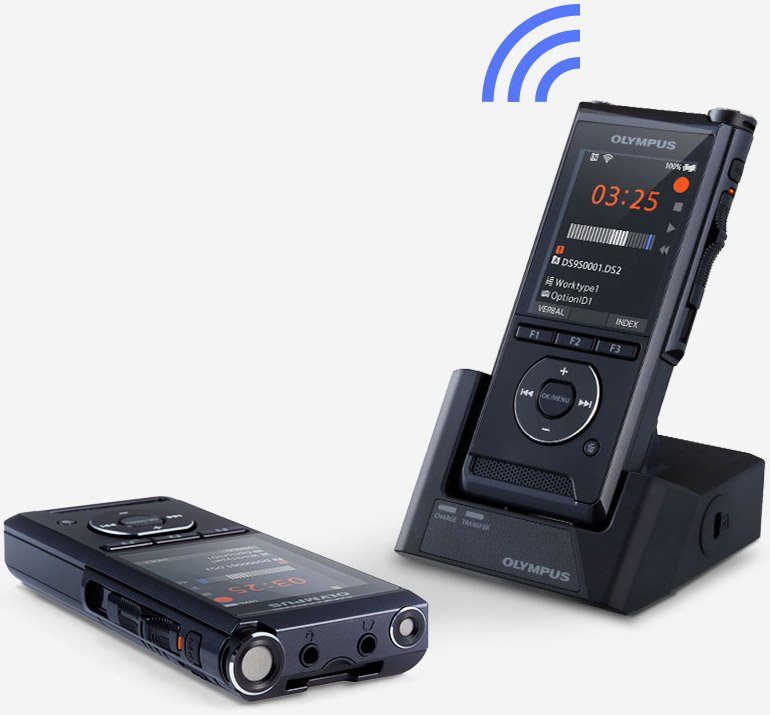 Robust Housing: Drop tested from 1.5m – alcohol wipe resistant
Large Color Display: 2.4-inch color display for an optimal overview
Intelligent Two-Microphone System: For stereo or highly directional recording
Usability: Slide switch enables easy, intuitive operation
Docking Station: Fast charging and easy file sharing via USB and local network
WiFi: Wireless sharing for fast workflows **Does not apply to DS-9000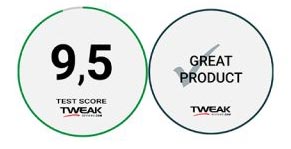 The Danish hardware test platform TWEAK has put our mobile dictation device incl. WiFi DS-9500 through its paces and awarded a test score of 9,5 of 10 points plus the award for Great Product. Read here the complete report including video.
Intelligent two-microphone system for high quality speech recognition
Choose between three modes to master every dictation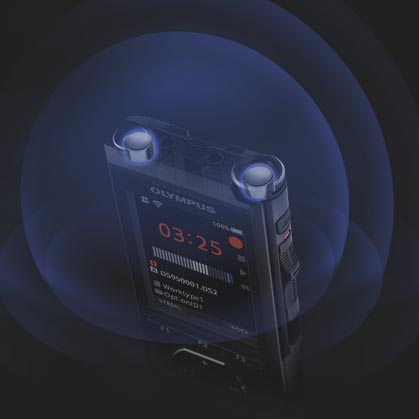 QUIET ENVIRONMENT
Optimum range for flexible handling
Dictation Mode 1
The omni-directional microphone records the sound source perfectly. In this mode, the microphone picks up sound within a 360-degree radius.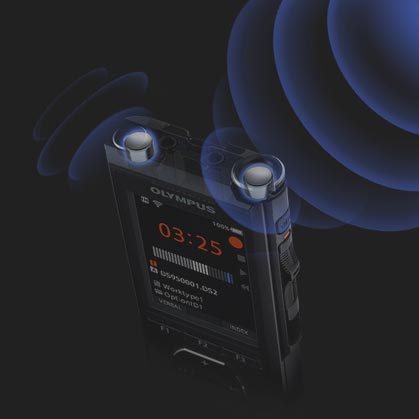 NOISY ENVIRONMENT
High speech quality everywhere
Dictation Mode 2
Both microphones are active. The second microphone helps to filter out the ambient noise to focus on recording directional speech.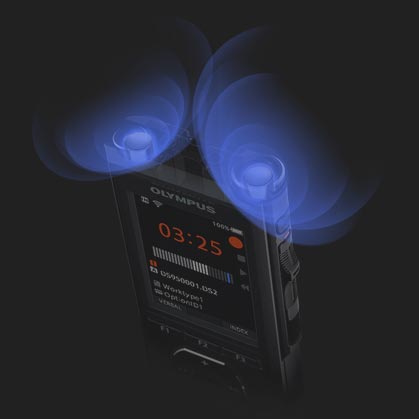 CONFERENCE RECORDING
Smart recording setting for your conferences
Conference Recording
Conference mode with intelligent auto mode records in high quality stereo. Recording levels automatically adjust to the loudness of different speakers´ voices.
Capture every moment in high quality
DICTATION MODE FOR NOISY ENVIRONMENT.
The main microphone is recording in a high directionality mode together with noise cancellation in order to focus on the voice. The noise from the surrounding will be supressed to minimum
DICTATION MODE FOR QUIET ENVIRONMENT
No matter from which angle you speak into the device, the omni-directional microphones pick up your voice accurately. In this mode, you can hold the device in your hand any way you like.
RECORD CONFERENCES IN STEREO
The two microphones into a 90° layout enable high quality recording in a realistic stereo feeling. You can then quickly and easily share the MP3 with others.
WiFi data transfer to enhance your workflow
While you're on the move, your email recipient can already process your dictation files.*
*Does not apply to DS-9000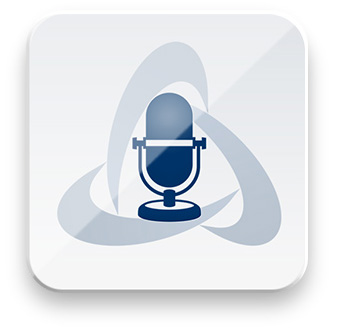 Easy and secure management with ODMS software
The ODMS R7 software allows you to easily share your files with recipients. Prioritise highly important files. Check out how ODMS R7 enhances your wireless dictation workflow.
Your files at a glance
With the workgroup installation of ODMS R7 and Olympus SCP, you can see the status of your dictations in the list view on your DS-9500. Being in your WLAN icons inform you about the transcription progress and let you know, when it is finished.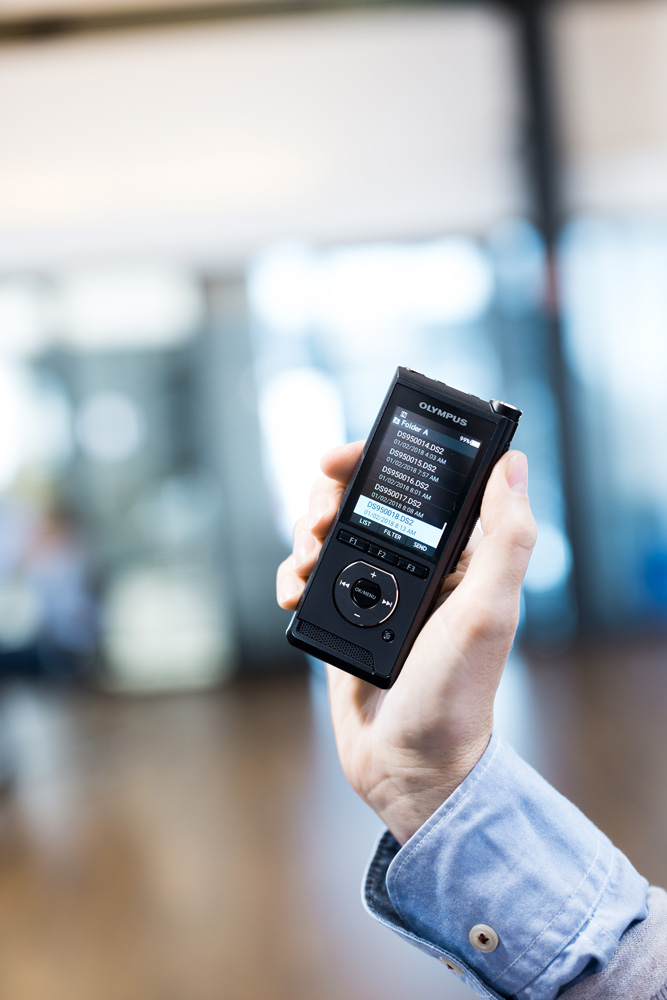 Durable, easy-to-use, efficient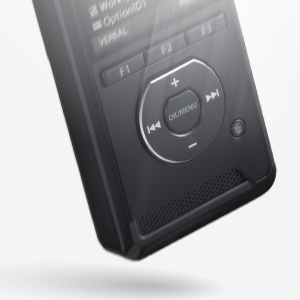 Resilient in everyday dictation
Thanks to the robust housing and fabrication, the device is very durable. Our tests confirmed that the DS-9500 continues its recording when falling off a desk and survived the tests without any impairments (drop tested up to 1.5m). Also, the coating is alcohol resistant, allowing you to clean the device hygienically.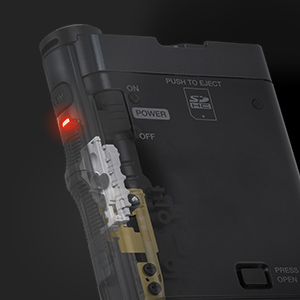 Intuitive operation for full concentration during dictation
The slide switch ensures intuitive operation. The high-quality materials make the dictation machine's slide switch even more robust and durable.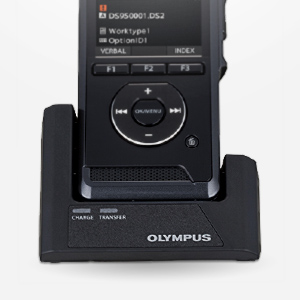 Efficient working with the Docking station.
The DS-9500 Docking Station provides the seamless connection to your PC. When connected to an Olympus AC Adapter, it charges the DS-9500 in under 2 hours. Optionally, you can connect it with a footswitch and control the device remotely. This allows for hands-free dictation. The Docking Station´s network connector provides a backup data sharing solution in the absence of WiFi.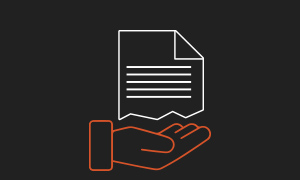 Protect your files
With DLP (Data Loss Prevention) the device can be operated in a read-only mode when connected to a PC, preventing its use as a regular USB stick to store confidential data from your company.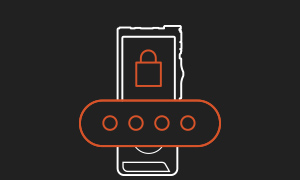 Secure your dictation device
with a PIN
A security PIN protects your data from unauthorized access.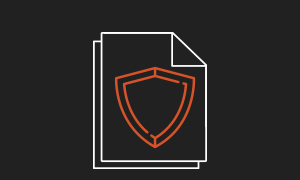 Encryption at a high security level
AES 256-bit encryption provides high-standard data security.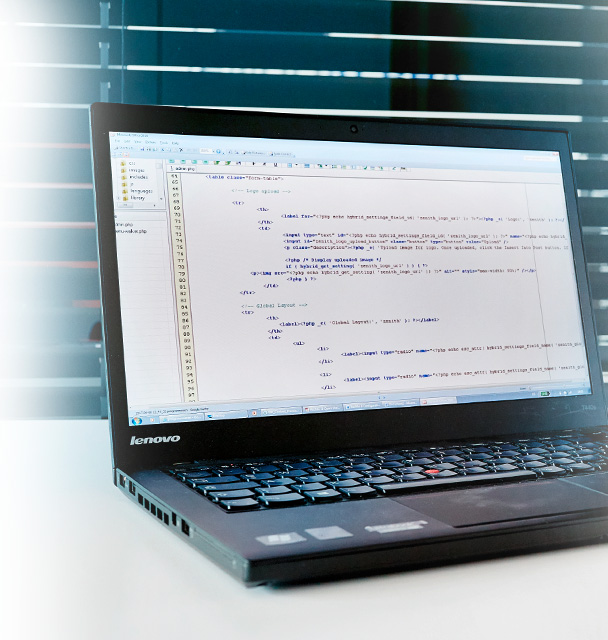 For Developers: DIY
You develop your own software? You want to fully integrate the RecMic II to have full control of both obvious and hidden features? We have a simple to use Software Development Kit (SDK), which allows you to integrate Olympus Dictation hardware with minimal effort. Just apply for the latest SDK by clicking on this link