The Olympus/OM SYSTEM DS-9000 series of digital voice recorders are designed for professional use, particularly in the fields healthcare such as Medical Pathology as well as law, and journalism. It is often used for recording interviews, dictations, and other types of audio content. To help make the recording process more efficient, the DS-9000 can be used in conjunction with the CR-21 Docking station and a foot pedal to control various functions of the recorder with their feet.
This solution allows users to start and stop recordings, rewind and fast forward through audio files, and mark specific points in the audio for later reference. This can be particularly useful in situations where the user needs to keep their hands free, such as when transcribing audio recordings.
The DS-9000, CR-21 Docking Station and foot pedal work together to provide a powerful and efficient audio recording and transcription system for professionals in a wide range of fields.
How to Set up
To set up the recorder for hands-free operation, connect the optional Olympus Foot Switch to the back of the docking station and place the recorder in the docking station as shown in the illustration below:
In addition, you can also attach the F-5AC/A AC-Adapter to keep your recorder powered and charged. Furthermore, with the addition of a built-in speaker, you can also monitor or review your recoding live via 3.5mm headphones.
Default Settings
Out-of-the-box, the below settings are set by default for the RS-27H (USA Only), RS-28H (all other regions) and RS-31H:
Left pedal= New file (pressing this pedal creates new file)
Middle pedal= Record (pressing this pedal starts the recording, releasing the pedal stops the recording)
Right pedal= Rev cue (pressing this pedal will rewind the file to the point you release it)
Top pedal= Insert/Override (RS-31H only) Pressing this pedal will allow you to record over the point you place on the recorder's playback progress bar.
How to Customize your foot pedal
In addition to the default settings, you can fully customize your experience. To access, follow these simple steps:
Open your ODMS R7 [Dictation Module] software and selection Tools, then Options
Then Click [Workflow Tab] and then [Hands Free Recording] from the drop-down menu on the left.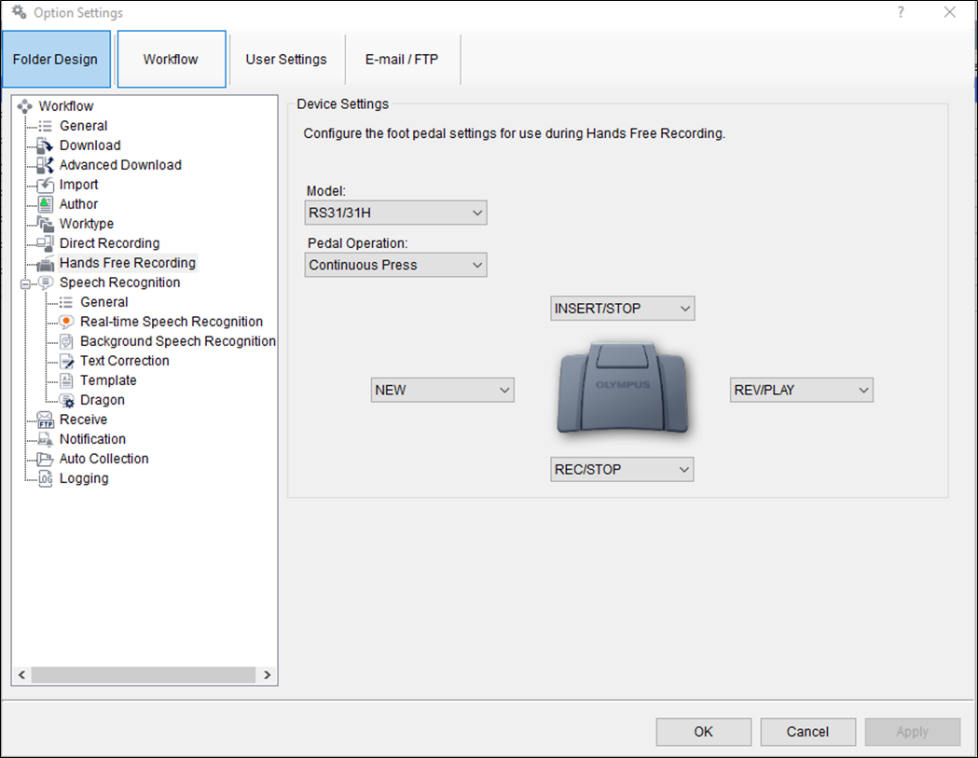 Then each switch can be re-assigned as shown below: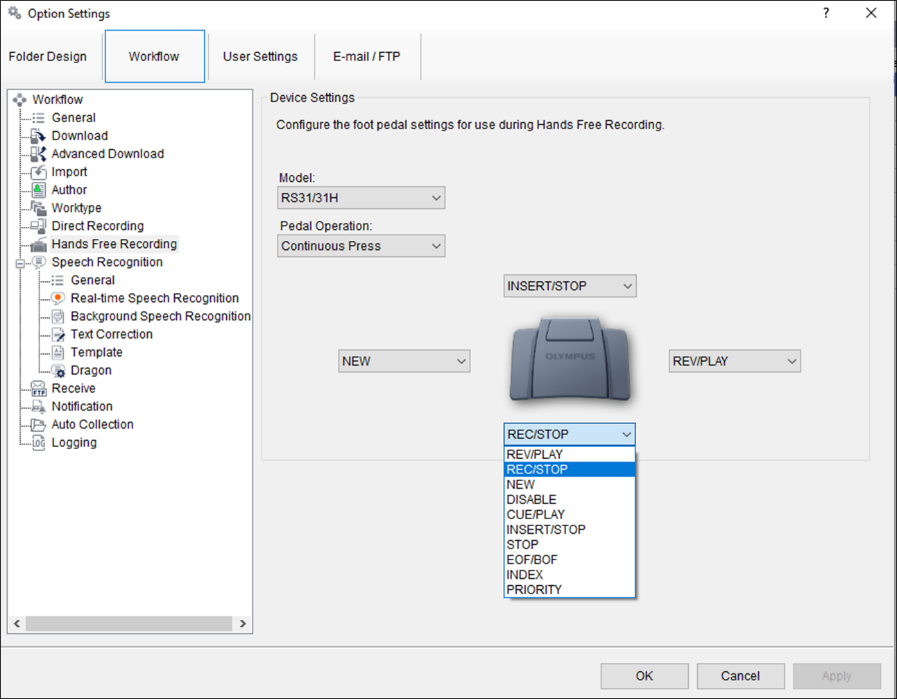 Customization
Your customization options will differ depending on which foot pedal you have. Please note that these will change your foot pedal's out-of-the-box settings when then used with the DS-9000 series in Handsfree Stand-Alone Mode:
RS-31H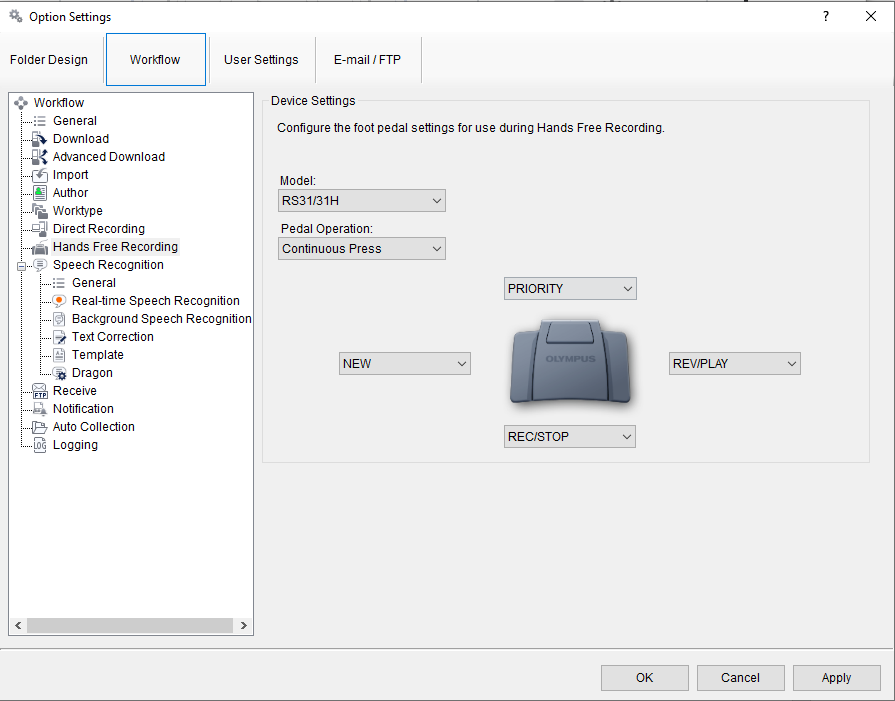 RS-28H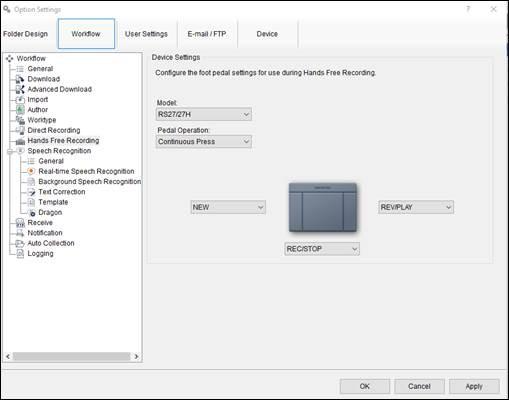 RS-27H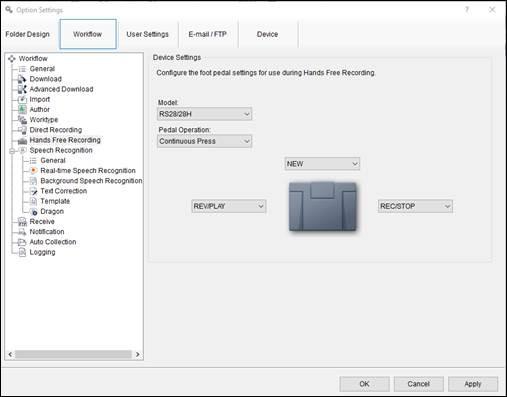 Share