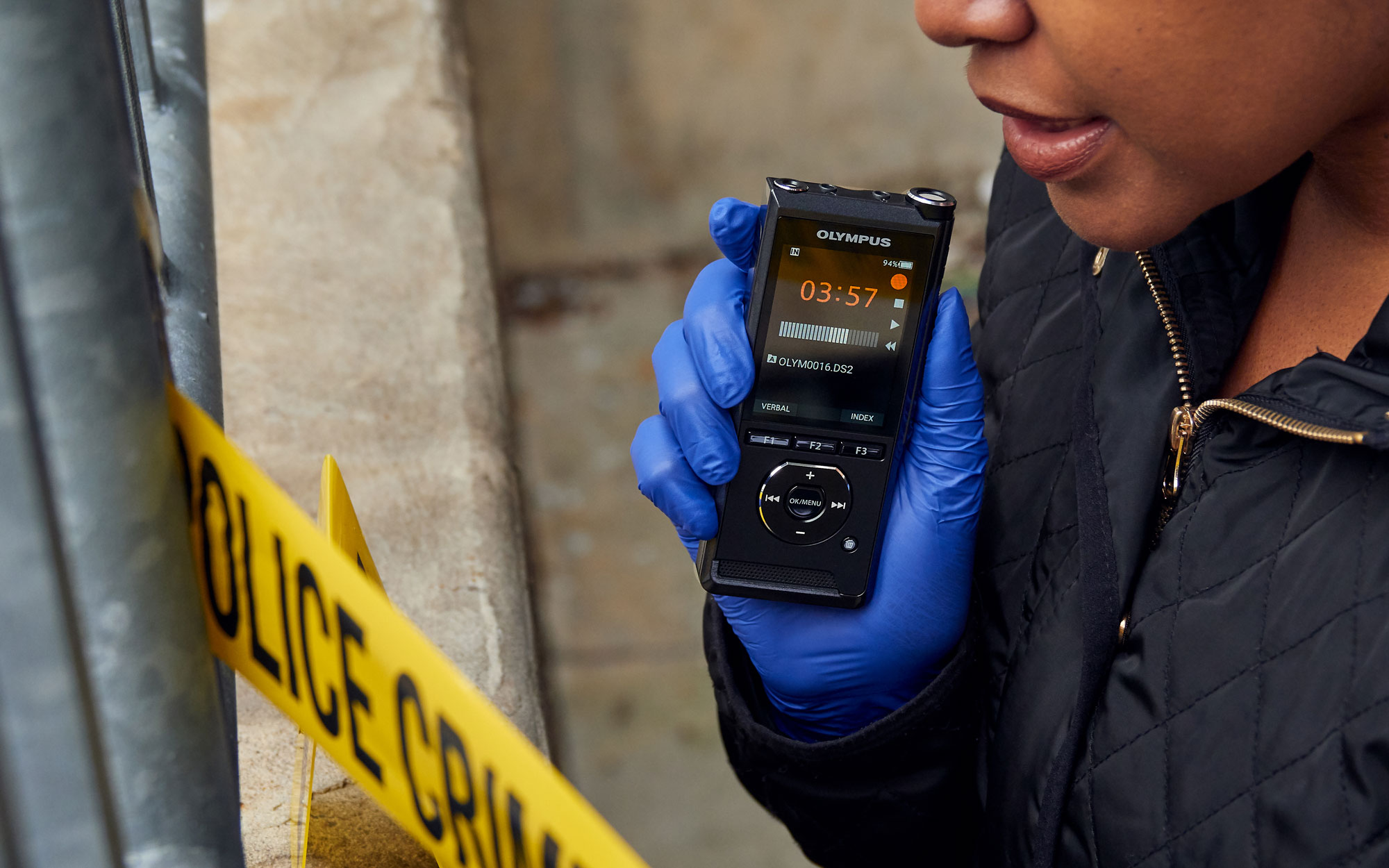 Professional Dictation, Streamlined Efficiency.
The DS-9000 Digital Recorder
Capture your voice with enhanced clarity, simplicity and flexibility, in any environment.
With advanced features including a superior noise canceling system, best-in-class file encryption, and supreme structural integrity, the DS-9000 will simplify your workflow and increase dictation management efficiency. Intelligent dual microphones control the directionality to keep the focus on the person dictating and suppress ambient noise in offices, hospitals, cars, airports and other noisy environments. A triple layer studio quality filter ensures accurate voice capture while reducing unwanted sounds such as breath and wind vibrations. This ensures superior accuracy that enhances workflow efficiency.
Encapsulated in a 1.5 meter shockproof, alcohol wipe resistant body and equipped with an optical slide switch, the DS-9000 is designed to be a strong, dependable workhorse in heavy use environments. Complete with 256-bit AES encryption and device pin lock, the DS-9000 provides trusted security to your most sensitive information.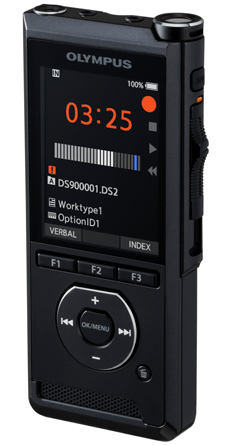 Our Professional Dictation products are available exclusively through our network of Certified Dealer Partners. Present in all 50 states and Canada, our dealers are trained in configuring the most efficient and cost-effective dictation and transcription solutions.
Additional Features
Alcohol wipe resistant body
256-bit file encryption with DSS Pro audio codec
Directional Stereo Recording optimized for Conference settings
DS-9000 Bundle Option
Get more out of the DS-9000, with the additional bundle that features the CR-21 Multi-Function Cradle and AC adapter cord. The cradle allows for automatic recharging, easy data transfer to your PC or Mac and hands free dictation (with optional use of footswitch).
Get in touch with a Certified Dealer Partner today to learn more.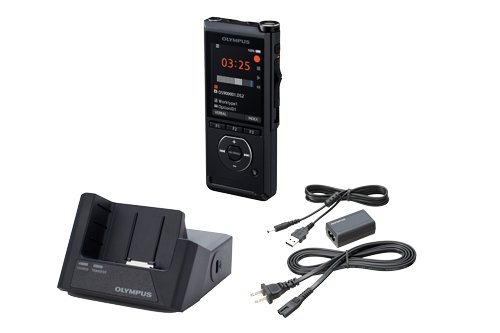 FREQUENTLY ASKED QUESTIONS
DS-9000 SPECIFICATIONS
Key Features
Intelligent dual microphones suppress unwanted background noise
Triple-layer sound studio pop filter blocks breath and wind vibrations
Certified up to 1.5 meter shockproof body
Precise slide switch (REC / STOP / PLAY / REW)
Full Color TFT LCD with white LED backlight, 36.72mm x 48.96mm / 2.4 inch (240 x 320 pixels)
Rechargeable Li-ion-battery (1350mAh)
Storage media: Secure Digital (SD, SDHC), 2GB, 32GB (External)
Internal storage media: 2GB (micro SD), DSS Pro SP = approx. 306 hours recording time
Recording Formats
DSS / DSS Pro / WAV / MP3
Professional Speech Processing
Author IDs: 10
Worktypes: 20
Priority: High/Normal
Verbal comments (up to 32 per file), Text editor, Pending, File lock
HELP VIDEOS & BEST PRACTICES